Regular price
$1,249.99 USD
Regular price
$2,999.99 USD
Sale price
$1,249.99 USD
Unit price
per
Sale
Sold out
Free Shipping in the Continental USA!
Just $100 Shipping Fee to Canada!
The Urban Ladies 7 Speed 350-Watt Electric Beach Cruiser is a great bike for those riders that want a little something extra pep from their cruiser bicycle. The 350-Watt Rear Hub Motor coupled with the seven speed drivetrain and handbrakes make the Urban Man more versatile than any standard beach cruiser.  The pedal assist will blaze you up hills with minimal effort and long distance rides will be easily attained with the added boost.
The Urban Ladies 7 Speed features a 350-Watt Rear-Hub Motor with a 36V, 10.4Ah Lithium-Ion Battery, control panel for power, and a LCD screen for battery life, distance traveled, and speedometer. The pedal-assist system on the crank and bottom bracket will kick in the boost you desire at the rate of your pedaling. 
The Shimano 7 Speed Gear System which is the best option for seven speeds on a cruiser.  It has a derailleur which means the chain changes sprockets to shift gears, when the chain moves to a different sprocket the bike changes gears.  Gear one is the easiest to pedal and gear seven is the hardest to pedal, meaning gear one should be used for going uphill and riding at a slow pace and gear seven should be used for downhill and high speed riding.  The gears make the Urban Man 7 Speed ideal for many different types of riding, it provides the great, classic, trendy design of a beach cruiser with the functionality of any hybrid, road or mountain bike.  Also, it keeps riders in the comfortable upright riding position cruisers are known to provide.  The seven speeds are a great feature to have if riders want to commute, get some exercise, or ride over 15 miles in any one trip.  The speeds will give riders a variance in resistance they can switch back and forth from during rides to allow themselves to take resistance on or off their legs.  This gear system also features a rear freewheel, so riders can pedal backwards freely while riding.
WARRANTY INFORMATION
1)      Frames, including forks, are warranted to be free of manufacturing defects in materials and workmanship for the life of the product.
2)      Components and parts are warranted to be free of manufacturing defects in materials and workmanship for six months from original date of purchase.

If you have a claim that falls under our warranty policy, please contact the Firmstrong authorized dealer in which you purchased the bicycle and they will facilitate the warranty claim for you.  Any parts that have been deemed defective during the warranty period will either be repaired or replaced by parts of equal or greater value.  As such, it is purely at the discretion of the manufacturer and it is the sole remedy of the warranty.  

THIS WARRANTY DOES NOT COVER

1)      Damage, failure or loss resulting from normal wear and tear.
2)      Damaged, failure or loss resulting from an accident.
3)      Damage, failure or loss caused by abuse, misuse or neglect.
4)      Damage, failure or loss caused by improper assembly, improper repair or improper maintenance of bicycles and components.
5)      Damage, failure or loss caused by any alterations or modifications.  Warranty will be fully voided by any alterations or modifications to the frame, forks or components.
6)      Gear or brake adjustments.
7)      Tires and tubes.
8)      Shipment charges for replacement parts.

Warranty covers only the first owner/purchaser, it is non-transferable and applies only to Firmstrong bicycles purchased through an authorized dealer.  
SPECIFICATIONS
 
FIRMSTRONG E-URBAN Alloy frame 7-SP Bafang motor rear drive
 
 
 
 
 
 
 
 
 
 
 
 
TIRE
 
K-927
26″×2.125″BLACK WITH WHITE WALL
 
KENDA
RIM
ALLOY
XV20
26″×1.75"(559*23.9)×13G×36H A/V孔 H=15.4 W/O LOGO
SILVER
 
F. HUB
ALLOY
KT-MD7F
13G×36H M9×100×108mm W/QR
BLACK
KT
SPOKE
 
13G
STAINLESS STEEL
CP
 
CHAINWHEEL
STEEL/ALLOY
A102P(3)
3/32″×40T×170mm STEEL SPROCKET ALLOY CRANK W/ CHAINGUARD
BLACK
PROWHEEL
CHAIN
 
Z7
1/2″×3/32″×112L
NP/BR
KMC
BB PARTS
STEEL
CH-52
BC1.37″×24T 73mm
ED
CH
HEADSET
STEEL
FP-H509P
φ22.2×φ30×φ27mm H=37.5mm 9PCS
CP
 
PEDAL
PP
VP-560
9/16"
BLACK
VP
R. DERAILLEUR
 
ARDTY300D
REAR DERAILLEUR, RD-TY300, TOURNEY,
 
SHIMANO
SHIFTER
 
ASLRS35R7ET
SLRS35R 7SP
 
SHIMANO
FREEWHEEL
 
AMFTZ5007428
MULTIPLE FREEWHEEL SPROCKET, MF-TZ500-7,7-SPEED,
 
SHIMANO
BRAKE LEVER
ALLOY
EL350-RS
L/R ALLOY
BLACK
 
BRAKE
 
MD-M280
F/R DISC BRAKE
BLACK
TEKTRO
HANDLEBAR
ALLOY
BH-AL-21
W:610mm H:285mm
SILVER
HL
STEM
ALLOY
HS-C80-2
φ22.2×180
SILVER
HL
GRIP
 
VLG-142A
L=128mm/R=92mm BLACK
BLACK
VL
BATTERY
 
SF-06(CB4A0185)
CB4A0185 36V/11.6Ah,SAMSUNG 2900mAh
BLACK
 
DISPLAY
 
DP C07.UART
LCD 36V,26" SPEED LIMIT 20MP/H 16A 0-5 Modes,
BLACK
BAFANG
CONTROLLER
 
CR S10D.350.SN
36V/350W, 26" 15A, SPEED LIMIT 20MP/H,
BLACK
BAFANG
CHARGER
 
CZ2AG6J24
INPUT:100-240V 1.8A(MAX)50/60HZ OUTPUT:42V 2A
BLACK
 
MOTOR
 
RM G020.350.D
SPEED LIMIT 20mp/h, 36V/350W,
BLACK
FAFANG
SADDLE
 
8170C
BLACK
BLACK
CIONLLI
SEAP POST
ALLOY
SP-102
¢30.9×300mm
SILVER
HL
SEAT CLAMP
ALLOY
AT-109+SQR-162
φ35mm W/ QR
SILVER
HL
KICKSTAND
STEEL
 
CENTER TYPE
CP
 
FRAME
6061
 
26″×19" ALLOY MAN   26"X 15.5" ALLOY LADY
 
 
FORK
ALLOY
 
26"
 
 
 
 
 
 
 
 
Share
View full details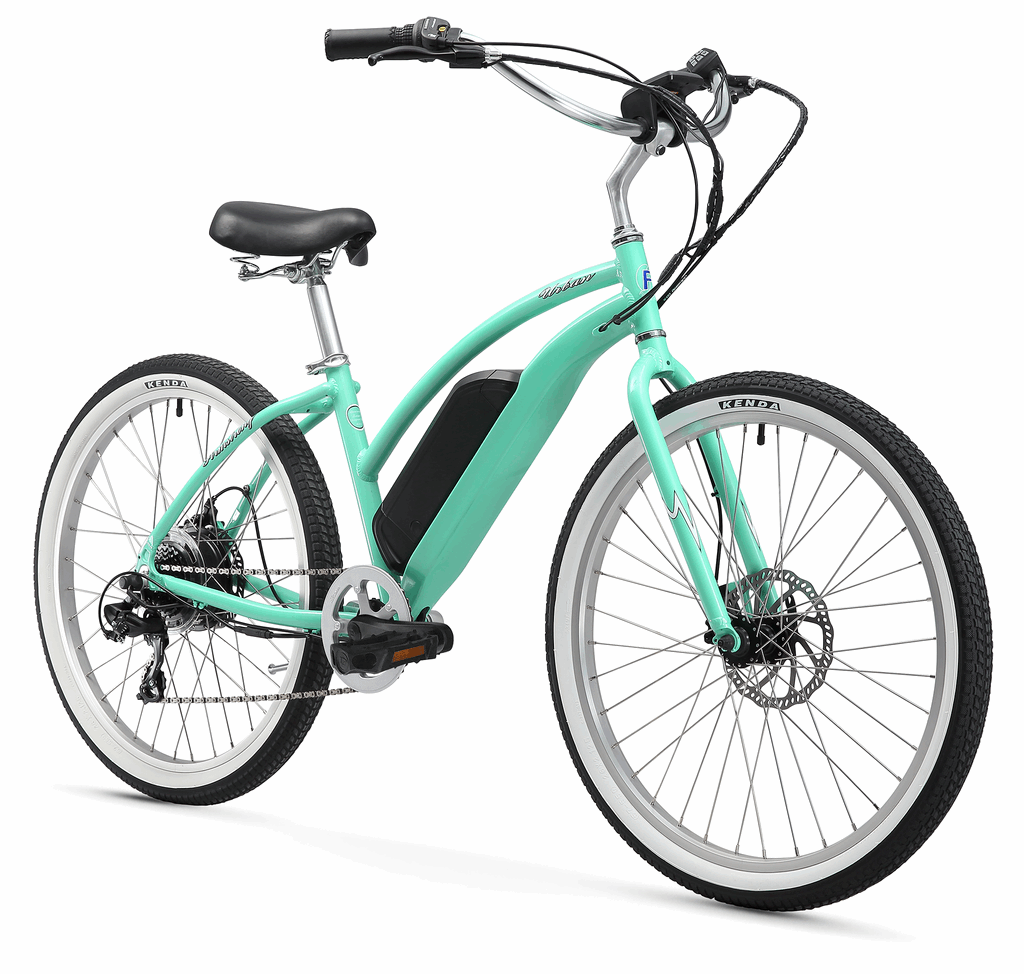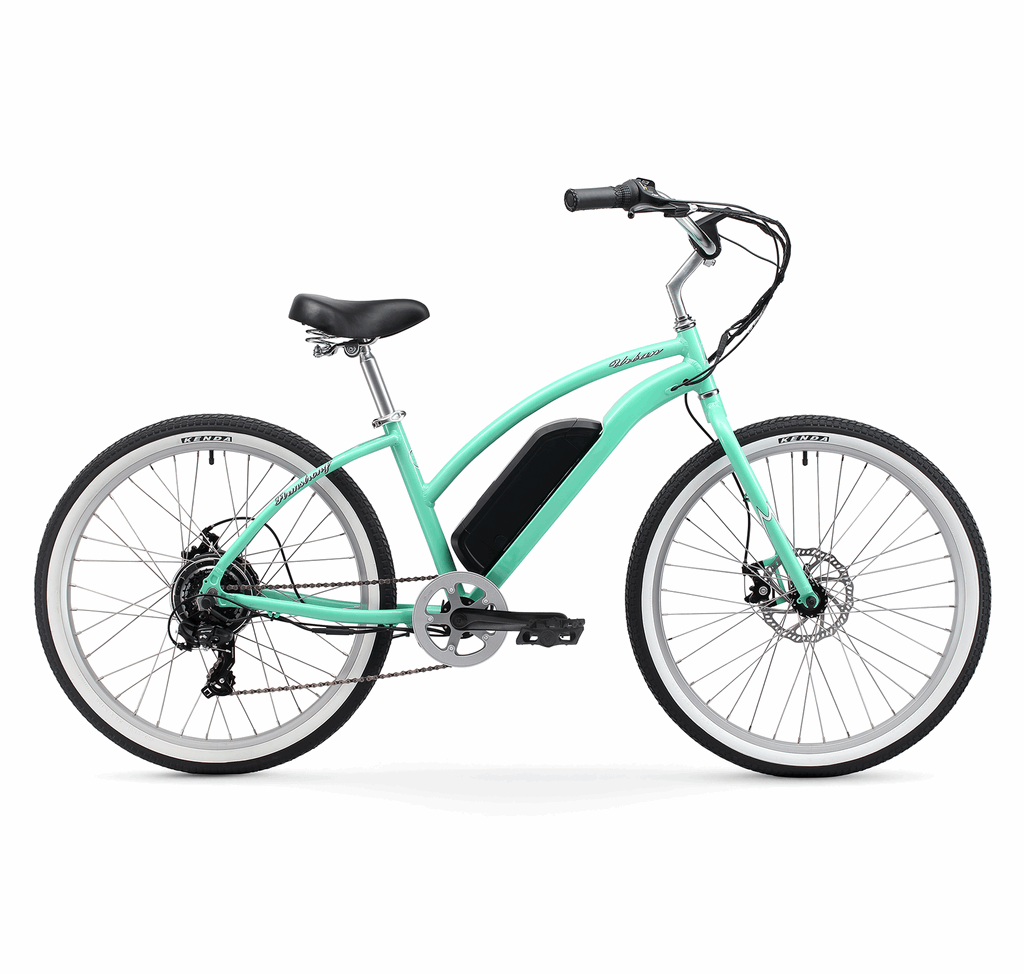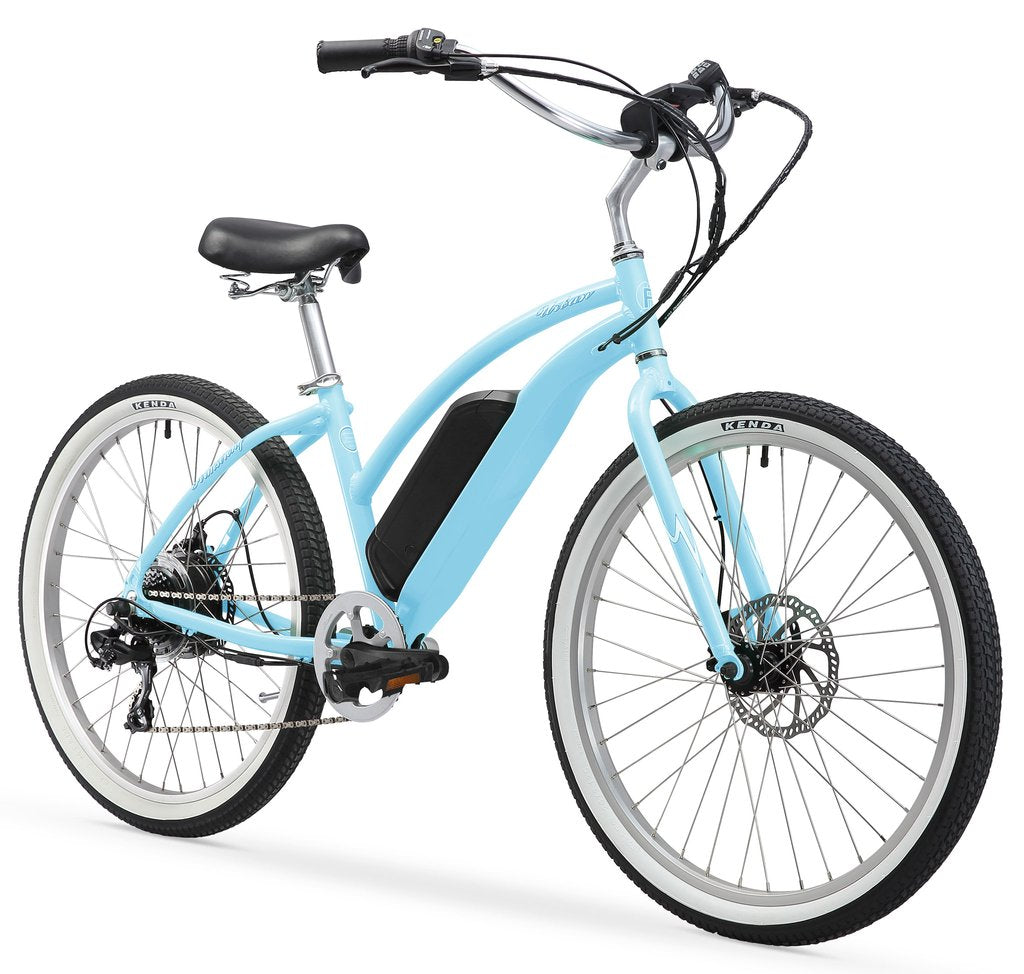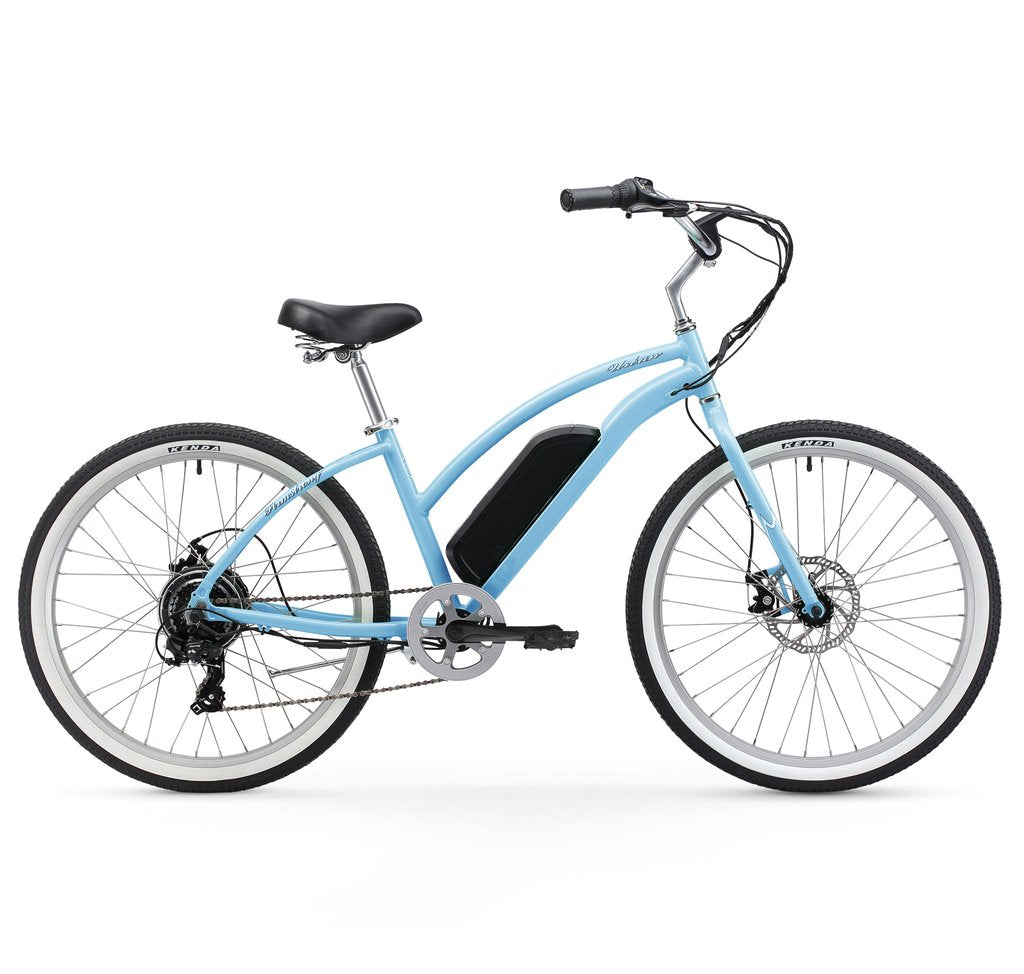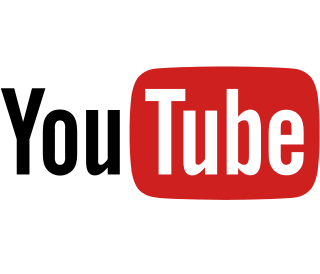 Check us out!
We are always having fun building and testing our bikes. See some how-to instructional videos and some of our bikes in action.
Our Youtube Channel